Meet The Master Plastering Team
Proudly Serving the Twin Cities Metro for 40 Years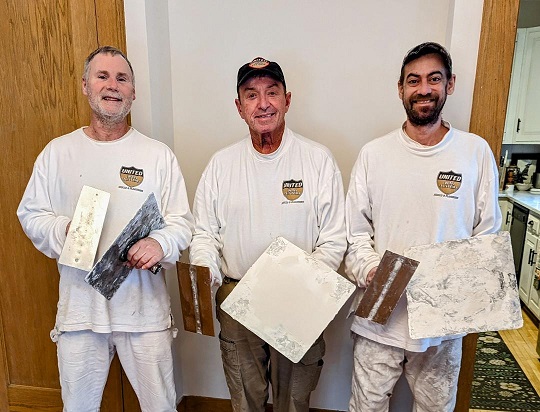 Master Plasterers – Tony,  John, Sean
United Wall Systems strives to deliver amazing results on every project no matter the size. We utilize the latest in quality products and restoration techniques to give you a finished project that is sure to WOW.
View our reviews, our past projects and learn more about our commitment to you and we are sure you will contact us with the confidence that you're in good hands. Expert restoration services for Stucco, Plaster, Drywall and Stone Veneer on both commercial and residential projects.
Give us a call today for a hassle-free quote on your project and learn more about how we can minimize the impact to your daily life during the project and deliver results in record time.
Don't trust your most valuable asset to just anyone. Hire experts with a well-documented history of completing projects on-time, on-budget and beyond customer expectations.
John Laudon - Owner & Master Plasterer
John Laudon was born and raised in Minnesota. He went to college at St. John's University and the University of Minnesota and majored in business administration. At an early age he was fascinated by architecture and how to build things.
He decided forty five years ago to get into the construction industry and became a plasterer. He was fortunate enough to learn from some of the best artisans of the time. Over the years he developed a multitude of skills and experience to provide quality craftsmanship at the highest level. He learned how the values of an organized, clean and safe job site contribute to a successful project. He also learned about the importance of being honest and providing great communication to his customer's needs.
John leads a team of highly skilled plasterers that have the same values and are passionate about providing the highest level of craftsmanship possible.