Residential Stucco Services
United Wall Systems knows stucco, inside and out. We have been applying and restoring stucco for over four decades. Master plasterers who take a great deal of pride in the work that they provide every day. We offer a wide range of color choices and finish textures to achieve the look that best suits the style of the building. We are repair specialists and can restore existing stucco back to new condition. Quality craftsmanship still exists at United Wall Systems.
Our primary goals are not only delivering you a stucco finish you can be proud of that will last for years to come, but also completing the project on-time and within the quoted price.
When hiring us to apply a stucco finish to your home we start by scheduling an on-site visit at a time that works best for you to go over any questions and requests you have. During the scheduled visit we will perform a walkthrough of your homes exterior to gain a detailed understanding of the project, materials needed, and time required.
Our primary goals are not only delivering you a stucco finish you can be proud of that will last for years to come, but also completing the project on-time and within the quoted price.
Restoration of Existing Stucco
For stucco restoration projects to your home, we start off by performing a thorough assessment of your stucco situation and offer you detailed feedback on how best to achieve the results you want.
From basic crack repair to large scale restoration projects, United Wall systems have been helping home and business owners throughout the Twin Cities give their property a boost to not only the visual appeal but also the property value.
Stucco Water Damage Repair
Water damage to your stucco can cause unsightly cracks and damage to the interior walls of your home. When contacting us to remedy the problem, we don't cut corners and use low budget products that only offer a temporary fix. We meet the problem head-on and utilize the latest in repair and remediation procedures that are proven to hold up in our harsh Minnesota climate.
If you have water damaged stucco and want a professional team with the reviews and experience to get your stucco back to 100%, give us a call and see the difference we can make.
Elastomeric Stucco Coatings
Elastomeric stucco coatings allow your stucco to breath and provide a long lasting, high performance, durable finish that prevents water intrusion. Loxon XP by Sherwin Williams is the perfect solution for stucco restoration and re-finishing. Hairline cracks disappear, stain-resistant, and washable. Multiple color options are available.
We can repair and restore foam trim detail that has been damaged by hail or woodpecker damage. State of the art products are used to restore your stucco back to original condition.
Before & After Stucco Repair:
FREQUENTLY ASKED QUESTIONS:
Don't hesitate to ask a question to get all the necessary information!
To John and his crew of outstanding craftsman. You're truly the best in the business! Thank you for making time in your busy schedule for my project. I'm so grateful to all of you for your part in restoring my home. It looks fantastic!
John & Jeff, Thanks so much for the hard work. You guys did a great job and we appreciate it. You were 1 of 2 contractors that were easy to deal with. The rest was a nightmare! Thanks again.
I LOVE IT! The stucco work for our chimney was even better than I imagined it would be. The finish put on there was very elegant, and the stucco color perfectly matches our home. As always, you are professional and everyone working for you is professional as well. Thank you so much!
We have all heard "Save the best for last". Thanks to the masterful craftsmanship, work ethic and attention to detail you and your dedicated specialists made that a reality for Nancy and I. Working with you and your men made this project the very best part of the experience of building a new home. Thank you!
I highly recommend United Wall Systems. I have had the pleasure to work with them on three separate occasions. From ceiling repair, to stucco repair, every project has left me completely satisfied. Kind, professional, trustworthy and tidy! I love working with these guys.
John and crew did a beautiful job start to finish. They showed up on time each day and worked hard until completing the work planned for the day, most days not even stopping for lunch. They gave me a walk through and progress report, as well as a plan for the next day before leaving. Very satisfied with the craftsmanship that they provided.
Great price and value. Great honesty and integrity. Great clean up. I am 100% satisfied and would recommend United Wall Systems to anyone looking to beautify and add value to their home.
I found John from United Wall Systems at the Minneapolis Home & Garden Show. John and his crew did a great job on the repairs and the stucco job. I did not shop around for a stucco company, a soon as I met John I felt he was the right person for me. I recommend United Wall Systems.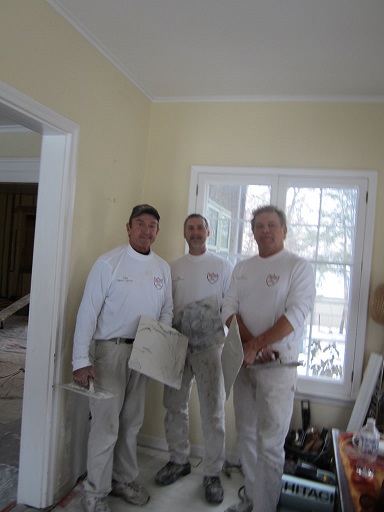 Have a project and not sure what it's going to cost?
Contact us for a hassle free quote:
Proudly Servicing The Following Minnesota Cities:
Apple Valley, Arden Hills, Belle Plain, Bloomington, Burnsville, Brooklyn Center, Brooklyn Park, Cannon Falls, Chanhassen, Columbia Heights, Cottage Grove, Crystal, Deephaven, Dundas, Eagan, Eden Prairie, Edina, Excelsior, Elko, Faribault, Farmington, Falcon Heights, Fridley, Golden Valley, Hastings, Hopkins, Inver Grove Heights, Jordan, Lakeville, Lauderdale, Little Canada, Long Lake, Lonsdale, Maplewood, Maple Grove, Mendota Heights, Minneapolis, Minnetonka, Mound, Mounds View, New Hope, New Prague, New Brighton, New Market, Northfield, North St. Paul, Oakdale, Prior Lake, Richfield, Rosemount, Roseville, Savage, Shakopee, Shorewood, St. Paul, South St. Paul, St. Paul Park, Victoria, Waconia, Wayzata, White Bear Lake, Woodbury