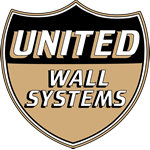 At United Wall Systems we take pride in delivering on-time and on-budget utilizing our well-established reputation and work ethics to keep customer satisfaction at an all time high. Read our reviews below or feel free to visit the websites they are left on for additional reviews from past clients and see for yourself the quality we offer. We feel confident that our reviews and past work will speak for themselves. 
Ceiling Repair
John and his crew did an absolutely amazing job on my ceilings. We needed to have the job done quickly before our next remodeling steps occurred. He and his crew came out a few days after we met and finished the job in one day. John was fantastic to work with and his crew really know their stuff. I am so happy we hired them!!
Drywall Repair and Texturing
John and team were the epitome of professionalism. Couldn't be happier with the job they did. Even though it was a small job (tape and mud drywall in a closet and re-popcorn the ceiling in one room), I received great attention and quick communication. Highly recommend!
Exterior Stucco Repair
Very good. John did a great job. The stucco is completely repaired, just as he described.
Wall Repair
Very knowledgeable and provided a great service that was completed on time. Would highly recommend using United Wall for your project!
Ceiling Repair
John and his crew did a fabulous job repairing damaged plaster in my mom's living room and dining room in Richfield, MN. Water had leaked in through in spots in the ceiling in both rooms due to an old roof, and later through one wall of the living room due to an odd juxtaposition of two gutters that intersected with each other. The damage to the wall was from floor to ceiling, and about four feet across. The repairs in all damaged areas were beautifully done. Their repair of the spots on the ceiling was especially impressive. The surface of the new plaster on the ceiling looks indistinguishable from the surface of the old plaster. The only indication of where the new ceiling plaster is is color -- the new plaster is slightly lighter. But, of course, that will disappear as soon as we repaint the ceiling.
Stucco Repair
United Wall Systems just completed the repair and re - stucco of my 1942 home. their work is impeccable! John and his team arrived when they said they would, they kept me updated on their progress and finished before schedule. To a person, each of his crew members showed pride in their work - and their pride is well deserved. My home looks fabulous and is ready for another 70 ++ years.
stone veneer
United Wall Systems applied a stone veneer to the front of our house and garage. I give them a five star rating for the following reasons: 1. John came out to our house and gave us a preliminary quote based on an average cost for stone. 2. John recommended a couple of stone companies for us to visit so that we could make a decision on the type of stone and color. 3. Once we signed a contract with them, John updated us periodically to let us know when they were going to start the work and when stone was going to be delivered. He also made sure final details were addressed prior to start of work such as: "how do you want us to finish the edge that butts up with your siding?" 4. The work crew was extremely friendly and easy to work with. 5. The entire work area was covered to minimize clean-up. 6. Once the project was completed, all scrap (packaging, pallets, stone remnants, mortar, etc) was removed from our yard. 7. John stated a number of times..... "We will do a good job for you!" and they did. We are very pleased with their work.
Wall & Ceiling Repair
John and crew did a great job at our house. Very meticulous and the crew is very polite and conscientious.
Exterior Stucco Repair
John and team @ United Wall Systems were wonderful to work with. When purchasing the home we knew there were some issues that needed to be resolved. We met with John and he had a very detailed plan of the work, costs, timeline, etc. The crew was there daily and were professional, on time, worked in some of the most severe heat and humid conditions MN has to offer. The work is done and the neighbors are complimenting the new look. Along the way John kept us informed of the project, repairs made, and progress. His communication could not have been more thorough. We have already given United Wall Systems name to neighbors, family and friends.
Ceiling Repair
John and his crew are great to work with! A 2'x2' portion of our living room ceiling finally gave into gravity. John was quick to respond to my request for an estimate and was able to answer all my questions. He told me that because the weather was good, they were focusing their time on outdoor jobs so it might be a couple of weeks before he could get to our project. We appreciated John's honesty and decided to move forward with United Wall because his expertise in working with plaster was evident. The following week, a couple of rainy days were forecasted and we were able to have our ceiling fixed. I'd recommend United Wall Systems to everyone!!?
Exterior Stucco Repair
John and his team did an excellent job on the stucco on the front of our home. They delivered quality and showed on the job as promised. Highly recommend!
Stucco Restoration
John and his crew did an incredible job and were committed to quality as well as a timely schedule!! He was a fabulous professional, and I knew after conversation with him about his work, what we needed done, that he was reliable as well as a provider of excellence. He takes pride in his company! I would recommend him without hesitation!
Garage plaster wall damage
After several estimates by contractors John gave the best solution. Winter ice and salt from my cars caused the plaster wall in our 1960's home between the garage and hallway to deteriorate. Even though it was a busy time in their schedule they were able to squeeze us in early because this was a rainy day inside project. They were efficient, neat and most importantly, they repaired our unsightly wall and resolved the problem so it should not reoccur. Garage plaster wall damage
Exterior Stucco Repair
John and his crew showed up exactly when he said they would arrive. They covered everything. They are really pros! They made a point to answer any question I had. They made every effort to cover any surface needed to be protected. They offered suggestions that enhanced the look of the chimney. John, who is the company's owner, was there daily, checking completed work and making sure that all work was perfect. I am extremely pleased with the job.
Plaster Ceiling Repair
Very good experience with John and his crew. They were thorough and professional. The ceiling is beautiful.
Plaster Water Damage Repair
John is a professional from start to finish. He arrived on time to survey the project and to prepare a bid for the job. As we live in a 1926 house with all lathe and plaster walls, time and water had taken a toll on the walls. We had just replaced the windows, so his job was to restore the walls to be ready to paint. He and his crew arrived on time every day and made every effort to be as unobtrusive as possible for a major project. They constructed plastic tents to contain dust as much as possible and did an excellent job of clean-up. I would recommend them and would use them again.
Ceiling & Wall Restoration
United Wall is the best in the business. True craftsmen with an unmatched reputation. My walls are smooth and seamless. My ceiling looks amazing. Their hand troweling is the perfect mix of sleek modern and classic old world. It's jaw-dropping gorgeous!! I'm so grateful for John Laudon and his extraordinary crew. Ceiling and wall restoration
Replace Popcorn Ceilings
Extremely well. John and his team are professionals - timely, careful with details, and took the time to ask questions and suggest solutions. They also made every attempt to leave the house each day with everything as neat as possible and provide ways for us to continue using most of the house. Highly recommend!
Plaster Repair
On the first day a team of four arrived on time and spent the day making all of the patches. The second day they returned to sand the patched flat walls and apply texture to the patched areas of the living room walls. The texture was a near perfect match! Once painted, I doubt I'll be able to tell any sort of difference! United Wall Systems did a great job. They were on time, very professional, did excellent work, and cleaned up after themselves. I had recently replaced all the windows in my 1941 home. The trim around the new windows was sized differently and as a result the plaster needed repair and to be built up to the edge of the new trim. Additionally, other portions of the plaster walls had received water damage over the years, former owners had cut large holes in some of the walls, and an in-wall mailbox needed to be removed. While the bedroom walls were flat, the living room had a unique texture that had to be matched in all of the places that were repaired.
Plaster Repair
John and his team did an excellent job on our plaster repair project. Excellent communication including project status each day. Superior craftsmanship, these guys are busy for a reason, they are good..
Water Damage Repair
Looks perfect, the crew was punctual, quick, professional.
Plaster Restoration
Phenomenal job for half the price of other companies. One of the few companies where they take pride in their work. Not enough space to write all the good things about these people and their crew.
Restucco Exterior Basement
Very professional crew. Did work as expected with attention to detail. Left area clean when finished.
Stucco Restoration
United wall did a wonderful job with my stucco. Conscientious, great at communicating timing and adjustments needed for weather, and it looks wonderful.
Stucco Repair
Very professional, quality work and completed the project on time. Fully met my expectations.
Exterior Stucco
John and his crew were absolutely amazing. Having never hired anyone to work on my house, but hearing of others' stories, I was a little skeptical. But immediately upon meeting John, I feel more comfortable. He was professionally dressed, straight forward and had a portfolio. He gave me a written estimate, something others did not provide. He was straight forward with me on what to expect and The crew was on time, in fact, early on days, which was helpful. Because of the nature of the work, I expected a mess, but every day and when they left, it was clean. The crew worked fast and were done in less than a week. I felt they did a high quality job.
Stucco Repair
Our house suffered some exterior stucco damage during a wind storm . John came out to our house within 24 hours of my initial contact. He gave me some suggestions and an estimate for the repair, that I felt was reasonable. He took time to make sure that the new stucco and old matched perfectly. If you look at the wall, you would be hard pressed to tell the difference in the two. Very satisfied with John and United Wall Systems.
Plaster Repair
The work done was wonderful. The crew showed up when promised, put down plastic to protect my home and cleaned up beautifully. The plaster is gorgeous now, especially the textured part. Fantastic.
Wall & Ceiling Repair
Uniited Wall Systems did a great job. They gave me an upfront estimate from pictures I sent them and delivered a quality repair job. I would recommend them to anyone. They are very professional - and I will be using them for more work in the future. Thank you!
Water Damage Repair
United Wall systems did a wonderful job restoring our water damaged ceiling. The crew was very professional and on time each day. We will definitely use them again for future projects in our 1905 home.
Stucco Repair
John and his crew repaired some crumbling stucco around the base of our house and repainted it with an elastomeric coating. It looks great. The process was painless. They matches the texture of our existing stucco seamlessly. And after painting it, our house looks brand new. The price was fair. Overall, it was a great experience. John is a great guy.
Stone Veneer
John and his crew are first class, they're people that can be trusted in every way. I found them at the home improvement show at the mpls convention center and made a check through BBB. United wall systems Inc put a Stone front on my house and this year came back and painted the stucco. John made sure everything was completed and cleaned up, I couldn't have found a better company to do my home project. My 1950 house looks new again. Thanks John. Bob & Barb Knutson
Stucco Repair
We had a wall of ivy that was out of control and wanted to remove it from the stucco, but the process left an unsightly mess of stains and little ivy stickers that were impossible to remove. John came out and gave us some great advice about how to remove the ivy and prep the wall. We thought we would have to re-stucco the whole house but John thought the stucco was in good shape and would be a good candidate for their Elastomeric treatment, which is considerably less expensive than new stucco. Thanks John! We found John to be honest, professional, considerate and a great communicator. All the things you want in a contractor. The cost was extremely reasonable. The crew was considerate and thorough every step of the way. The results were dramatic and our house looks better than we could have imagined. So much so, that 2 of my neighbors hired United Wall Systems on the spot. I would not hesitate to recommend them to anyone.
General Repair
We have used United Wall Systems twice now for a garage and to repair a front entry way. Their customer service and quality of work is exceptional. We plan to use them for future projects as well.
General Repair
Outstanding work and service. They kept me informed and finished the job as promised. I highly recommend United Wall Systems.
Drywall Repair
We had United Wall Systems repair a lower hallway wall adjacent to our attached garage that had been deteriorating due to winter moisture condensation. The estimate we received was timely and fair. John proposed a repair to the garage area that addressed and corrected the problem. Because one of the crew had a similar situation he was able to recommend the solution which worked for him. They were efficient, neat and thorough. We would strongly recommend them!
Stucco Repair
The crew did a great job! They worked in a methodical manner and got the job done, friendly crew and were respectful of our spaces. Would recommend their talents. - Thanks again
Ceiling Repair
Had a great experience with John and the team. Wonderful communication and beautiful work on my ceiling. You would never even know there was a hole there in the first place. Greatly appreciate the professionalism and highly recommend this team! Thanks, John!
Exterior Stucco Repair
United Wall Systems performed an exterior stucco repair and some interior plaster repair on our 1936 Tudor. Very responsive to calls/email (unlike several other contractors I contacted) and each job was completed professionally at price quoted in estimates. Both repairs look great and would not hesitate to use again.
Ceiling Repair
John and his team did a fantastic job on both or living room and dining room ceilings. They're completely flush against the existing, and smoother. His team was punctual, courteous, professional and as an added bonus: my floors were the cleanest they have ever been after they cleaned up! John's communication was exceptional, from our proposal to project updates, to completion. Excellent work and service.
Plaster Ceiling Repair
John's crew repaired our cracking plaster ceilings and did an amazing job. Every day John was on-time and explained exactly what they were doing each day. The crew was friendly, prompt and efficient. And the ceilings look great with just the right amount of texture to match the character of our house. Highly recommend!
Wall & Ceiling Repair
I had United Wall Systems re-do the plaster ceiling and wall after some plumbing repairs. I saw their ad in the SW Journal. It turned out great. They do a lot of exterior stucco work in the summer so they might not be available - but it may be worth a shot.
Plaster Repair
United Wall Systems did a great job for us! They specialize in plaster. I was very impressed with their knowledge and work. John was great, as was their team. Highly recommend!! Local, too.
Plastering
John and his crew did an exceptional job. The finished product was incredible. He gave me updates everyday and finished two days earlier than expected. He even fixed a few things not on the estimate, at no additional charge. Very professional. Highly recommend.
Plastering
I hired John and his crew to fix the damaged ceilings in a house we just purchased. The kitchen ceiling had been poorly covered in drywall, and the living room and dining room had old popcorn that had been painted and was falling off. John suggested that he should remove the popcorn, patch the cracks, and finish the plaster using a hand troweled finish. When they started scraping off the old popcorn they realized that the cracks and damage to the ceiling underneath was much more extensive than they thought so rather than just patching the cracks they actually applied to the repair mesh to the entire ceiling including the kitchen. We have a whole new ceiling, and there was no changes to the quoted price. I'm so glad we went with them! Our ceilings look beautiful!
Stone Veneer
We had our master bedroom fireplace completely redone in real stone along with our popcorn ceiling removed replaced with hand textured ceilings. United Wall Systems walked us through every step of the process, were on time, respectful and professional. Both projects turned out better than we could have imagined! No questions asked, we will use United Wall Systems again and recommend them to anyone who is looking for a great stucco, stone and restoration company.