United Wall Systems - Plaster & Drywall Restoration
About Our Work:
United Wall Systems are experts at drywall and plaster repair on walls and ceilings. Water damage, cracks or other imperfections can be repaired by our certified plasters. We can match any existing texture or apply a new one. Popcorn ceilings can be replaced with a more up to date texture or restored back to smooth. Custom hand troweled wall textures can add warmth and character to any room. Ornamental plaster such as "coving" can be restored or installed. All work is of the highest quality. We are professional, neat, easy to work with and our rates are reasonable. We offer free onsite consultations and free estimates. Multiple references are available from a long list of satisfied customers.
POPCORN CEILING TEXTURE REMOVAL
We can remove your popcorn ceiling texture and replace it with our specialty "hand trowel" texture. It has a smoother look than a "knockdown" and is not as busy. In most cases it is more reasonable in cost than a "knockdown" and has a warmer, more custom, finished look.
When it comes to plaster and texture, there are a lot of options. Below are just a few: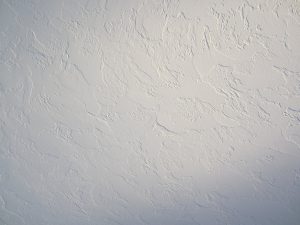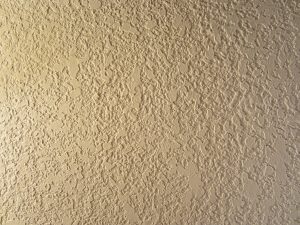 FREQUENTLY ASKED QUESTIONS:
Don't hesitate to ask a question to get all the necessary information!
I want to have my "popcorn ceiling texture" removed. What are my options?
There are three main options for a final finish.
The first option would be to go to smooth. This is the most expensive because it requires the most work to achieve.
The second option would be to go to a "knock down dash" or what some people call an "orange peel" texture.
The third option and by far the most popular for us is a "plaster hand trowel" texture. Our clients love it because it looks great and has a very custom look. It is also the most reasonable in cost.
I have water damage to my ceilings. Does the ceiling have to be completely removed?
No. In most cases the ceiling can be restored by repairing and patching the worst areas and blending those areas into the rest of the ceiling.
I have cracks in my ceilings and walls. Can these be repaired?
Yes. We are experts at repair and patching of cracks permanently.
What is "skim coating"?
Skim coating is when a thin coat of either plaster or drywall compound is applied over the entire surface of the wall or ceiling to achieve a smooth, paint ready finish.
I own an old home with plaster walls that are textured. Can this texture be matched?
Yes. We are very good at matching the old school textures that were applied back in the early 1900's.
How do I find out how much my plaster or drywall restoration will cost?
We will come to your home, look at the project, discuss your options, and provide you with information about our company. We will also provide you with a written estimate and answer all of your questions. The estimate is free.


Have a project and not sure what it's going to cost?
Contact us for a hassle free quote:

Proudly Servicing The Following Minnesota Cities:
Apple Valley, Arden Hills, Belle Plain, Bloomington, Burnsville, Brooklyn Center, Brooklyn Park, Cannon Falls, Chanhassen, Columbia Heights, Cottage Grove, Crystal, Deephaven, Dundas, Eagan, Eden Prairie, Edina, Excelsior, Elko, Faribault, Farmington, Falcon Heights, Fridley, Golden Valley, Hastings, Hopkins, Inver Grove Heights, Jordan, Lakeville, Lauderdale, Little Canada, Long Lake, Lonsdale, Maplewood, Maple Grove, Mendota Heights, Minneapolis, Minnetonka, Mound, Mounds View, New Hope, New Prague, New Brighton, New Market, Northfield, North St. Paul, Oakdale, Prior Lake, Richfield, Rosemount, Roseville, Savage, Shakopee, Shorewood, St. Paul, South St. Paul, St. Paul Park, Victoria, Waconia, Wayzata, White Bear Lake, Woodbury